​BRIDGEWATER INN
367 Mayhew Turnpike
Bridgewater NH
(603)744-3518
​Dining, Tavern & Lodging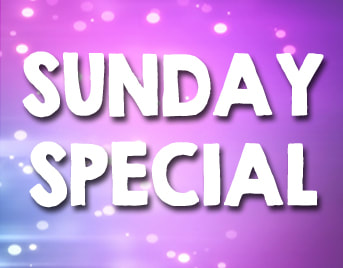 Early Bird Sunday Special! From 2pm to 5pm.
For $9.99 plus tax

Chicken Parmigiana, Hand breaded chicken breast, deep fried
and smothered with marinara sauce and mozzarella cheese,
served on a bed of fresh linguini.

Baked Garlic Parmesan Shrimp, Large Shrimp baked in garlic butter
and white wine with crispy parmesan panko crumbs,
served with French fries & coleslaw.

Fried Shrimp Platter, Served with French fries & coleslaw.

No Substitutions
​
May not be purchased with any promotions or coupons.
Not available for takeout.

​
Featuring Bridgewater Inn's PUP-TENT
Dog Friendly Dining
This is a designated place for you to bring your well
behaved puppy out to dinner with you.
Limited seating, Reservations Strongly Recommended.

​
​​The Best Kept Secret on New Found Lake
BRIDGEWATER INN
367 Mayhew Turnpike Bridgewater NH 03222 (603)744-3518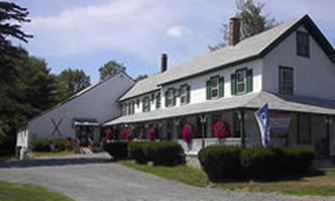 Soon-Jin, Dianna and Justin want to invite you to try the Bridgewater Inn Experience and Discover everything that they have to offer, from dining, tavern, entertainment and lodging. Catch the show in our spectacular Japanese Steakhouse, have a flame grilled steak or a brick oven pizza in our dining room, or kick back and watch the game with a draft beer and an Angus burger in The BINN (tavern). Whatever you're looking for we've got you covered. We look forward to serving you at The Bridgewater Inn where we're proud to say we've been serving great food since 2000.

Our Dining Room ​offers American and Japanese appetizers, homemade Italian pasta dishes, gourmet wood-fired brick oven pizza's, Black Angus flamed grilled steaks, the freshest seafood, our famous Japanese Fried Rice, the chef's specialty, "Bulgogi"...wraps, burgers, salads and so much more.

The Japanese Steakhouse is a small intimate room offered by reservations only, for that special occasion or an evening of fun. Where each dinner is prepared at your Teppanyaki table in the finest of Japanese tradition, by your personal Chef. SORRY NOT AVAILABLE AT THIS TIME

The BINN (tavern) offers casual dining and entertainment. There are many TVs available for your sports watching pleasure. There is Entertainment every weekend. There is free Wi-Fi available in the tavern and restaurant. There is also Keno, pool tables, fuse-ball, darts and other games to enjoy.

The Out Door Deck, beautiful farmers style porch offering dining and sit down bar, set up with flamed deck heaters to help take the chill out of the night air, a roof to help protect from the sun or the rain and mosquito magnets to help keep those mosquitoes at bay. Keno is also available on the out door deck. On selected nights there is Acoustic Style Entertainment to add a little summer fun. There is also a fire pit, horse shoes, corn hole & cribbage for everyone to enjoy.

Functions & Banquets: we offer a variety of banquet services. We offer something to fit every budget & occasion. Holiday parties, wedding rehearsals, class reunions, employee appreciation, family gatherings, business meetings. Whatever the occasion...from small to large, let us help plan your special event.

Lodging: we offer 6 rooms with air conditioning, private baths, TV's, seasonal swimming pool, tavern and restaurant.

The Bridgewater Inn is conveniently located on Rte. 3A in Bridgewater NH and is the perfect place to get away from it all. It's only minutes from Newfound Lake, Summer Recreation, Fall Foliage and Ragged Mountain Ski Area.

​Turn of the century building from the early 1800's converted to an Inn and a Motel was added later. Quaint old-world charm and furnishings.

Call for Dining or Lodging Reservations... (603) 744-3518
---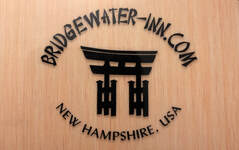 ​Gift Cards Available for
Dining or Lodging.
May order by phone or
pick up in person during
normal business hours.
---